Wizard Magic Balls
There are 7 different balls and each of them has unique powers.
Freezing Ball (Fishing Rod): Freezes the enemy for a couple of seconds.
Explosive Ball (Eye of Ender): Causes a huge explosion and lots of fire.
Health Ball (Snowball): Heals the target(s) instantly. Works on both mobs and players. Lingers on the ground for several seconds.
Levitation Ball (Bottle o' Enchanting): Causes the mob or players to start levitating.
Poisonous Ball (Ender Pearl): A linger potion effect which lingers for several seconds. Can cause damage to multiple mobs at the same time.
TNT Ball (Bow): Spawns a primed TNT block.
Lightning Ball (Egg): Summons lightning bolts.
Let's have a look at some of the magic wizard balls. In the first image you can see what happened right after I threw an Explosive Ball.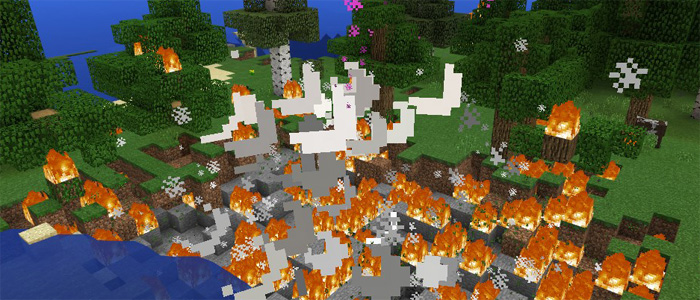 The Health Ball is really useful in case you need to heal a large group of players (or mobs) at the same time. You can return to it later too as it lingers for a long time.

The Levitation Ball can be used as a weapon to quickly subdue a monster or a player. It can also be used on yourself if you need to get past some type of obstacles.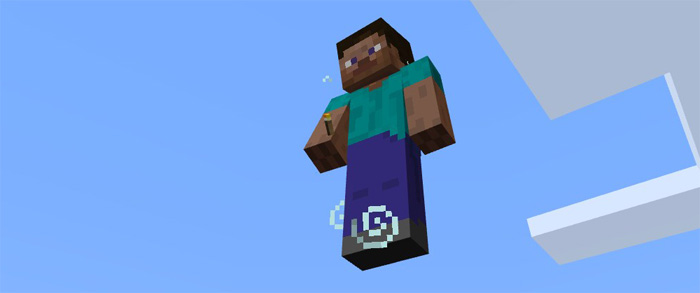 The Poisonous Ball causes a lingering potion effect which lasts for several seconds. Any mob or player which steps into the green ring will be poisoned.

The Lightning Ball can be used for summoning a lightning bolt. It inflicts some damage as well as sets the ground, mob or player on fire.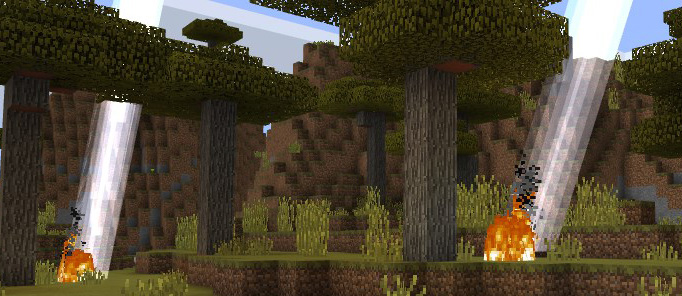 Installation
Activate the packs for a world in-game
You can get a

.ZIP

file for this addon here.
MagicalStaffs Addon Version 2 Update
What kind of staffs are there?
​
Fire Staff
(Egg): By using this staff you can turn the surrounding environment into hell and cause massive destruction. It will cause both a great explosion and lots of fire.
Staff of Teleportation
(Ender Pearl): Use this item to teleport to a random location. It has a cooldown period of 1 second before it can be used again.
Lightning Staff
(snowball): This staff is the coolest of all staffs! You can summon 50 lightning bolts with this.
Staff of Death
(Fishing Rod): Use this staff to cast a deadly spell on the ground. It will linger for several seconds and cause harm to any mob or player which walks there.
Staff of Levitation
(Bow): This staff can be used to cause other mobs to levitate. Just aim and shoot!
Fire Staff
(Bottle o' Enchanting):
This wand is similar to the fire wand except that it acts on a much lesser scale.
​
TNT Staff
(Fire Charge): This staff can be used to summon tnt faster!
New Addon Coming Soon...

To show what i've been working for.
​Our fifth addon is Star Wars Droids. This will come soon! Our next addon is the PocketFurnitures Addon which adds 9 furnitures in the game